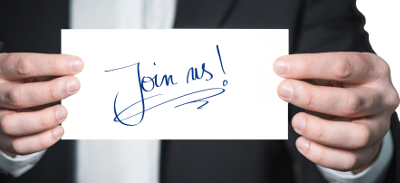 Becoming a Member
We are excited that you are prayerfully considering becoming a member of Pleasant Grove Baptist Church. Should you decide to do so, you may join in one of two ways.
1. A Candidate for Baptism.
One who has never accepted Christ and now will confess belief in Him. They must have a willingness to let Him rule their life and seek repentance for past sins. Baptism by immersion signals the death and burial of past sins through a cleansing process; the rising up out of the water, as a new person, a new life, a Christian life. Any person coming from a non-Baptist church, (if that person has never been baptized by a licensed, ordained Baptist minister prior to membership in the non-Baptist church), is required to come as a candidate for baptism.
2. One may join by Letter.
The prospective member will bring or request a letter from the Baptist church he is leaving. The letter notifies the receiving church that the said person was a member (in good and regular standing), and desires a change of membership.
In each case, you may start the process of becoming a member of Pleasant Grove Baptist Church coming forward when the Pastor extends the invitation to discipleship at the conclusion of a worship service
If you come forward when the Pastor extends the invitation to discipleship, a member of the Deacon Board will pray with you, collect some information, and provide you with details on the next steps.
All candidates for membership are required to go under our Watch Care Program. Candidates who have been baptized at either Pleasant Grove or another Baptist church and who have completed the 30 Day Watch Care Program are eligible to receive the Right Hand of Fellowship. During these thirty days new members will be counseled by the pastor and deacons as to their obligations and responsibilities to the church and the church's obligations and responsibilities to the new members. At the end of thirty days, new members will become full-fledged, voting members of the church by a vote of the church during a regular business conference.
We will provide further information concerning Baptism and the Right Hand of Fellowship during the Watch Care Program.
Why Should I Join
Once you believe Pleasant Grove Baptist Church is where God would have you to attend, we encourage you to make the commitment to join our family. At Pleasant Grove Baptist Church, we recognize the need for formal membership. We believe formal membership in a local church is important for four reasons.
Biblical Reason: Christ is committed to the church. Ephesians 5:25 states, "Christ loved the church, and gave His life for her." Membership in a local church is an important step in demonstrating our commitment to Christ.
Cultural Reason: We live in an age where very few want to be committed to anything... a job, a marriage or family. This attitude has produced a generation of "church hoppers and shoppers." Membership swims against the current of America's consumer mentality and is an antidote to society. Membership sets apart from the culture, allowing us to preserve our distinctive Christian beliefs and values.
Practical Reason: Membership identifies our community and family. It defines who can be entrusted with positions of leadership within the church.
Personal Reason: Membership produces spiritual growth. The New Testament places a major emphasis on the need for Christians to be accountable to each other for spiritual growth. A person cannot be accountable when they are not committed to any specific church family.
As you visit our church, we pray that you will consider all the benefits and privileges of membership to a local community of believers. Our prayer is that you will join us in our commitment to sharing the good news of Jesus Christ.