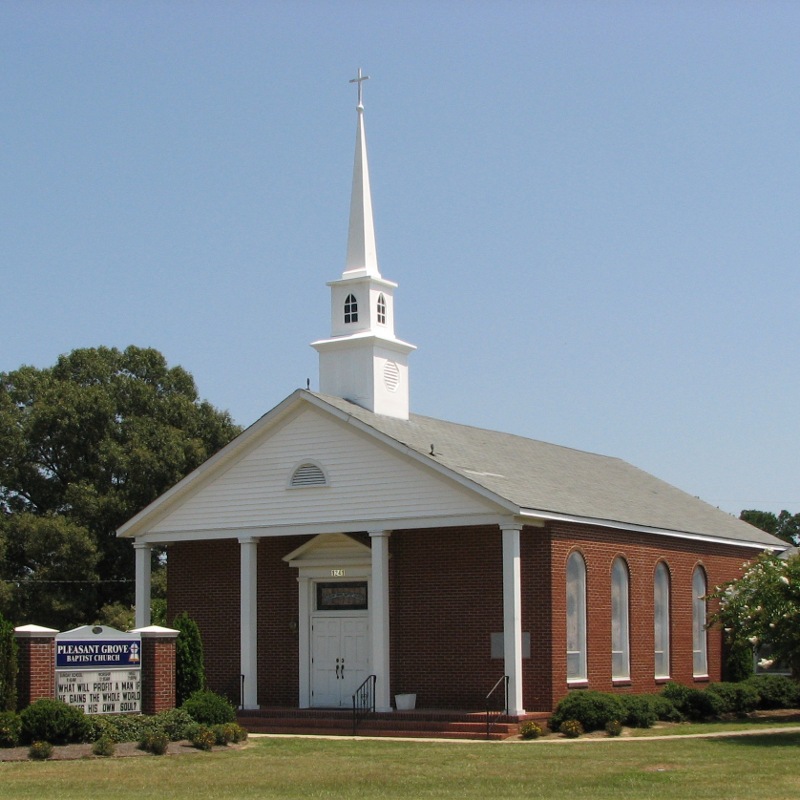 About Pleasant Grove Baptist Church
Welcome to our web site. If you are new to the McGee's Crossroads or the Cleveland Community, we welcome you as a neighbor as well. We hope that you will enjoy your visit with us.
Together we make up God's family, the body of Christ, the church. A common purpose unites us. Called to be His people we live, work and worship in His will. Out of our diversity God has brought a unity in love and in service to Him.
This website is intended to be an aid for our fellowship and for our ministry. Why not use it as a tool for getting to know us better.
We have been blessed with more than ninety years of ministry as a church family, and we are in the midst of building a new tomorrow. God has a wonderful plan for our church and you are invited to join us as He gives us a vision of what can be, a vision of what He wants us to be. Because God loves us so much we share His love with others.
Mission Statement
To exalt Christ, to live Spirit filled lives, to share our faith with others, and go where he leads.
Vision Statement
To be a united body of Christ that seeks to fulfill the Great Commission by reaching out to our community with love, as well as provide the means for enriching Christian growth among all believers.
Objectives
To reach our surrounding neighbors for Christ
To glorify and praise our Heavenly Father
To promote a place of Christian fellowship
To unite the Church body